The Costa Rican government has announced "Ley Seca" - i.e. temporary prohibition - in response to the coronavirus hysteria.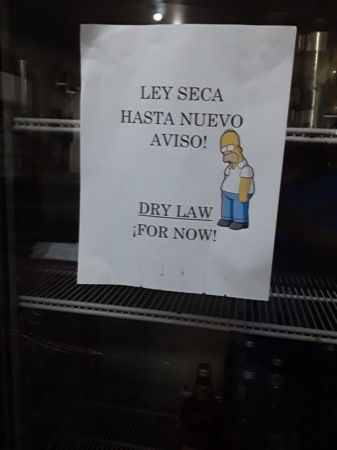 But when there's a Will there's a way. The booze black market is alive and well.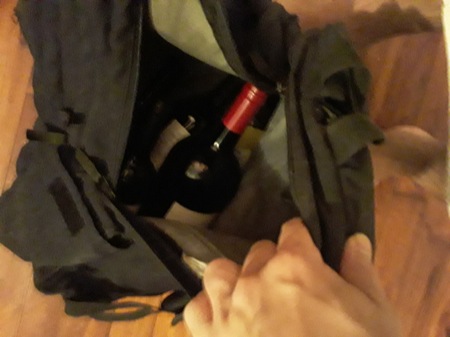 In addition to banning alcohol, the CR government has also mandated that all beaches be closed to the public. Playa Junquillal is always deserted, so I'm not sure how the law applied in this location is supposed to help stop the spreading of a contagious virus.
Anyways, I heard reports that police were calling surfers out of the water so I decided to investigate how the sand ban is being enforced. I took the rav4 for a spin to see if they had closed off any entrances to the beach.
This beach access is open, the sign is a warning for rip currents.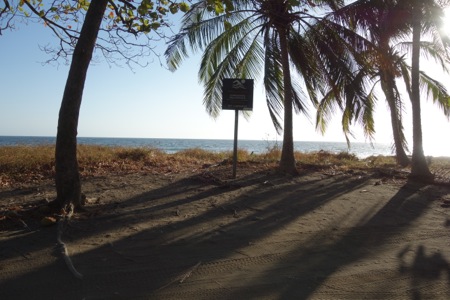 There's no one on the beach, but again, this is normal for Junquillal.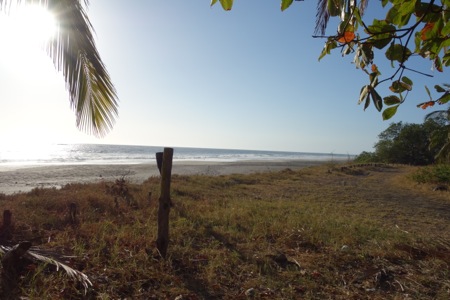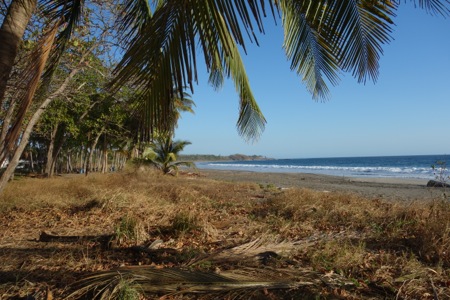 Another beach access point, also open. I checked all of the entrances off the main road so to save time I stayed in my car to take the rest of the pictures.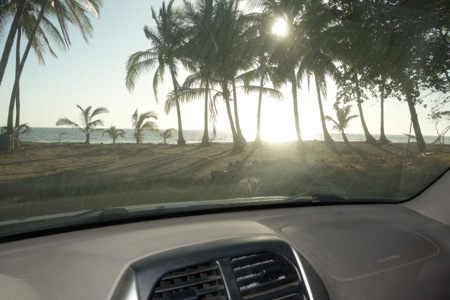 Another open access point.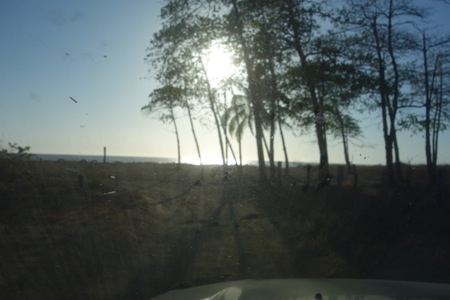 Alas, we arrive at evidence of the beach ban. Hey dog! Where are you going? Didn't you get the memo?